The
Winter Veil
add jumping, the jumping is simple than Halloween bell tower, if you often do jumping, may be feel very simple, but for new players also have some small difficulty, here are some skills and pictures for your reference.
1.when opened, in the waiting area, you can playing snowball war that not bored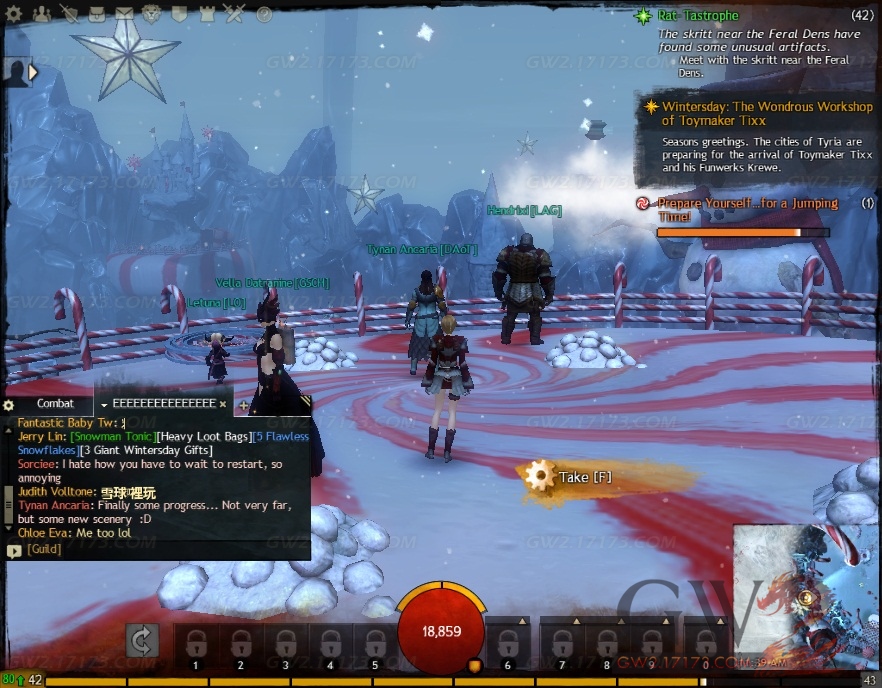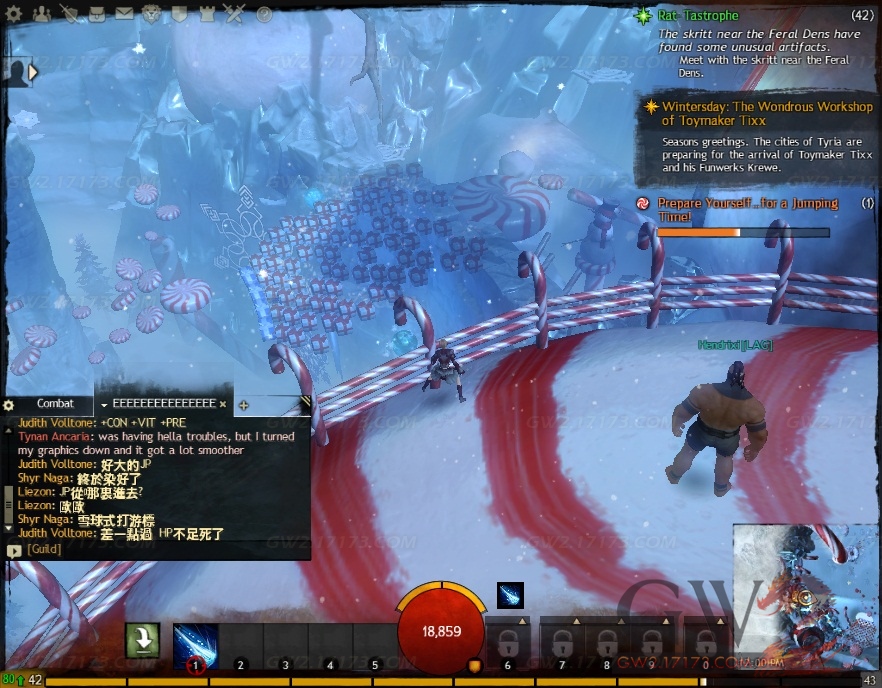 2. This is jumping, there are three local random entrance to, please note the floor will dissolve and disappea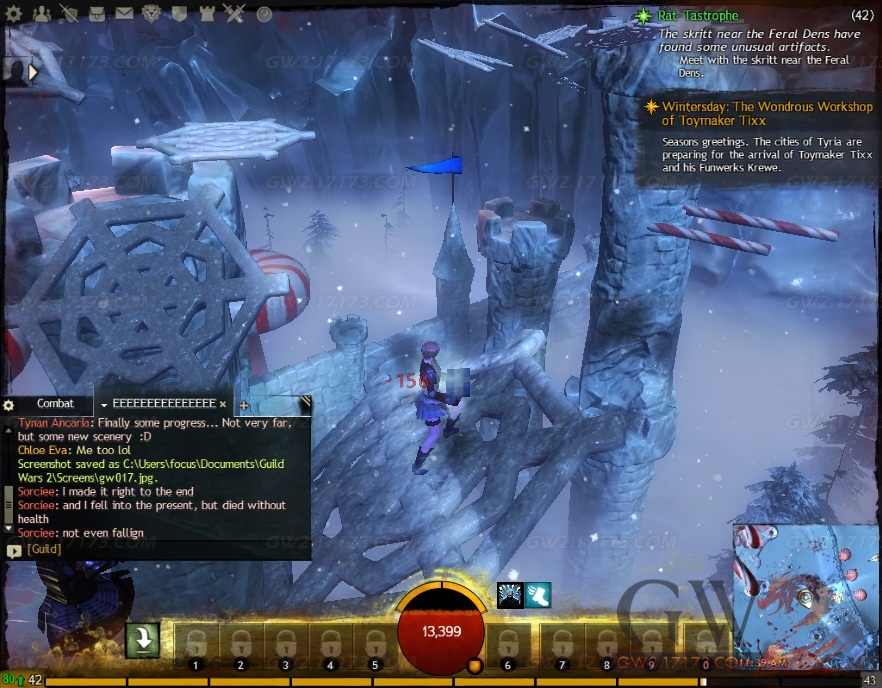 3. Here you should jump to the gift pile, there are three different routes, be careful, not to jump sideways, they are dead road.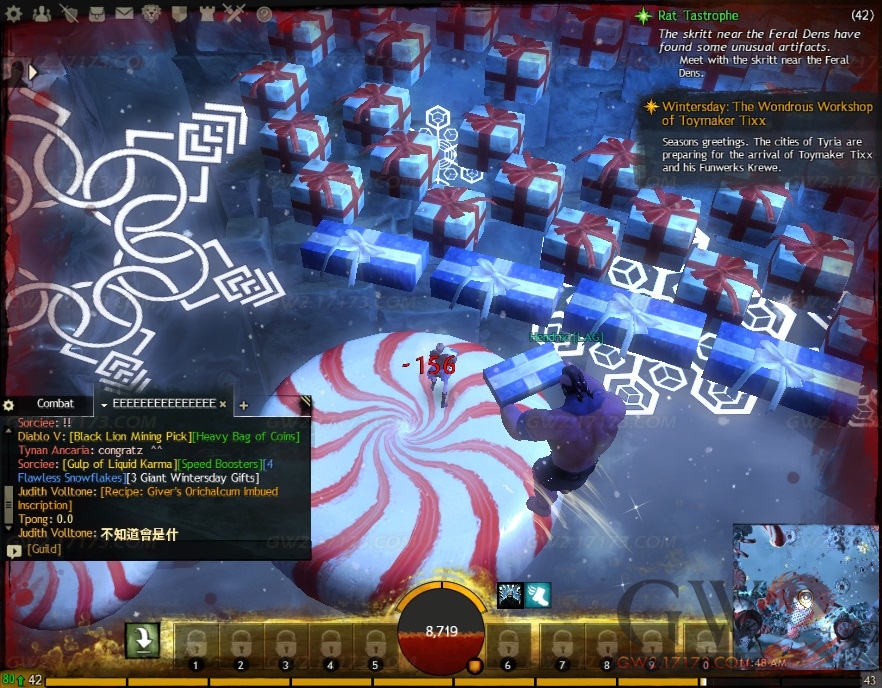 4
please careful, the big snowball roll down, please hide in the sideway.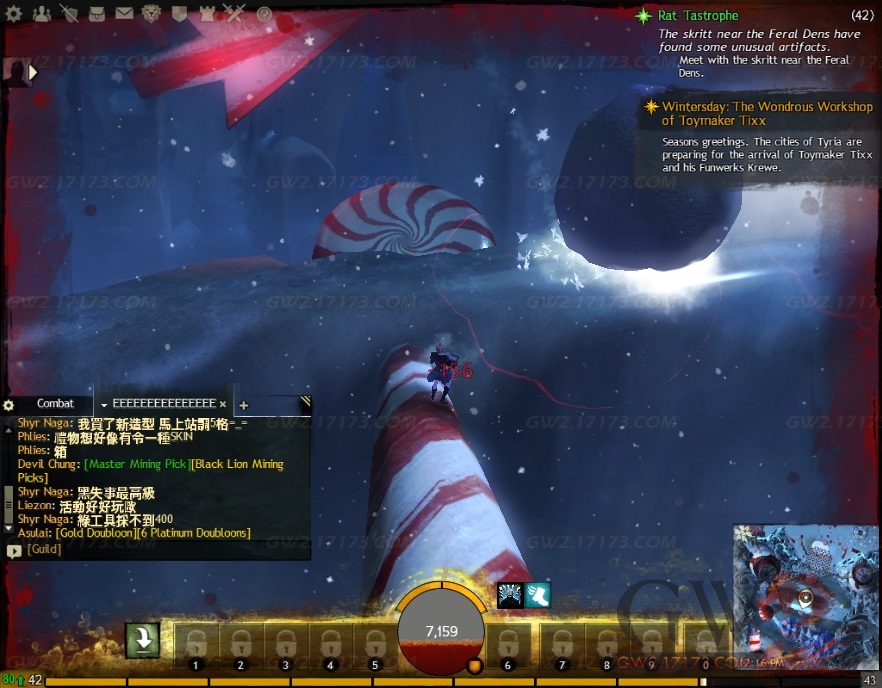 5. many gifts, please looking good jumping point, when come here, have few blood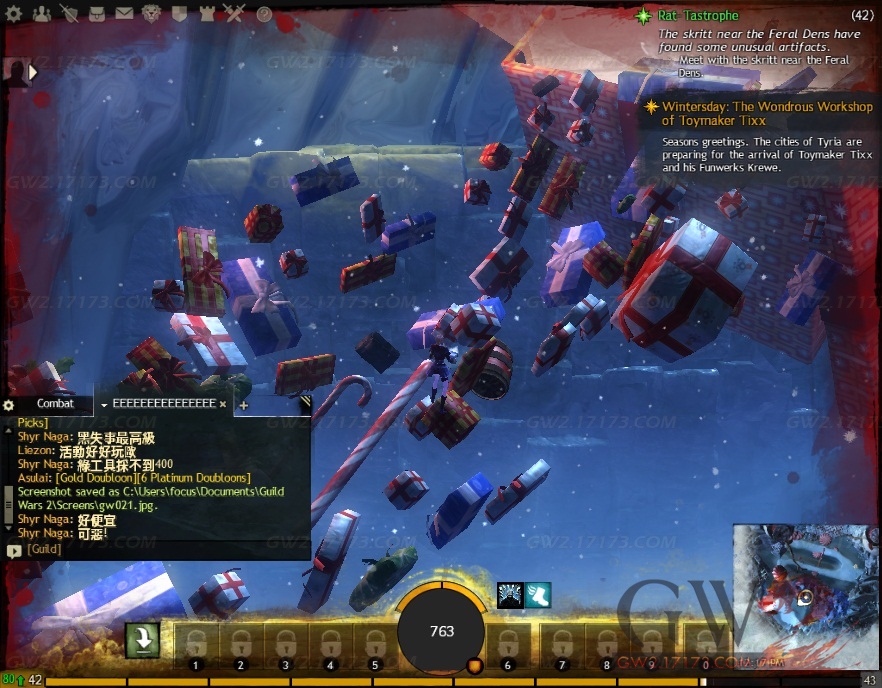 6. in order to take a photo, dead. here is the end place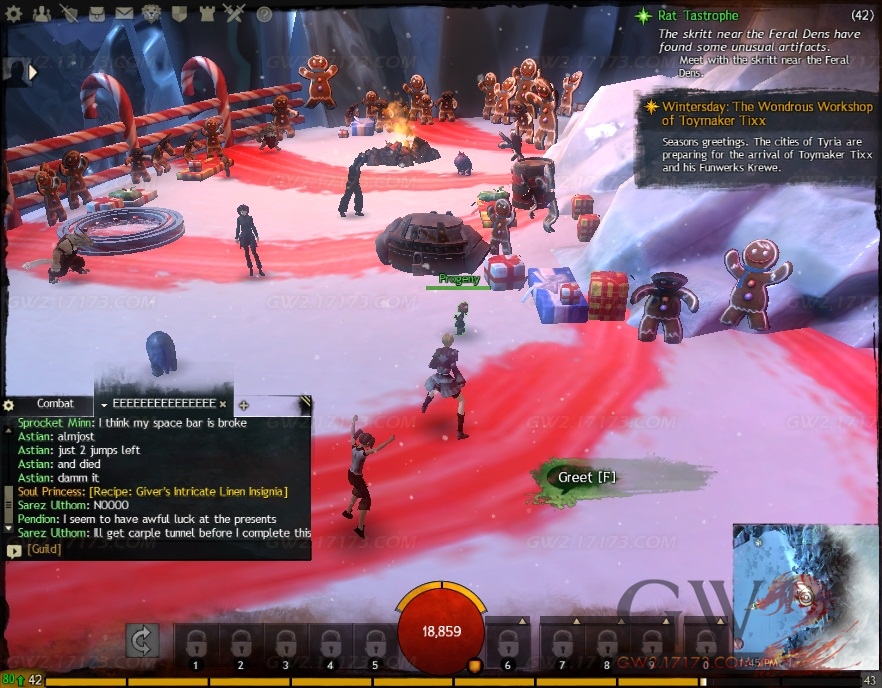 Want to get guild wars 2 gold,game guidance,Leveling Guide,click here